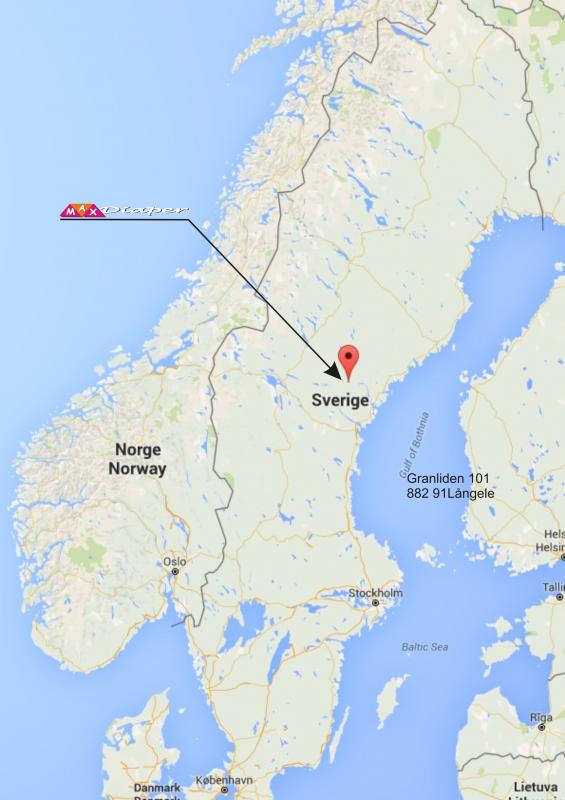 Pick up your packages at Max Diaper. Order online and pick up on site.
Or come by and shop on site. Payment in cash or with Swish at wearehouse.
During Corona times, the following applies:
The "Come by and shop on site" services Visit us and "Pay on site" are closed.
Pick-up on site can be done if the order is paid for and ready in the online store. We pack your orders and announce when it is ready for collection. Collection takes place at a place designated by us. For the time being, we do not allow visits to the warehouse to make purchases from the shelf.
If you place your order before 11:00, it will be ready for you to pick up already in the afternoon of the same day. you will receive an email from us when your order is ready for collection. As well as instructions on where to pick up your package.
Central in Sweden for fast deliveries both to the north and south.
Max Diaper
Granliden 101
88291 long harness
maxdiaper@telia.com
Feel free to visit us. (Does not apply during Corona times until further notice)
If you are planning a trip to Max Diaper, to shop on site, check by email first so that we are available.
We are open almost every weekday, but are in stock at varying times. Therefore, it is best that you contact Max Diaper first and state the day and time you plan your visit. Especially if you travel a longer distance.
Send a simple email to maxdiaper@telia.com.